ServiceLogix - Company Overview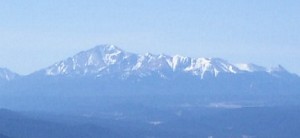 ServiceLogix, Inc. is located in Denver, Colorado at the edge of the Rocky Mountains.
This region is known for its high-tech focus, entrepreneurial spirit and is home to many important technology companies.
ServiceLogix started in 2003 with the sole focus of developing and bringing to market a solution to the typically unacknowledged problems associated with managing work done by people whose primary value comes from knowledge, experience and judgment delivered through human interaction and collaboration.
Many of the tools to enable collaboration amongst these most valuable of workers are available - but they all disperse knowledge and contain it in silos - making it inaccessible, unmanageable and impossible to integrate effectively into the context of work that people are doing.
enCorps was developed to solve these problems - enabling teams to collaborate and maintain accountability internally and across organizational boundaries, while always maintaining focus on execution.
Please visit our corporate web site at
www.servicelogix.com